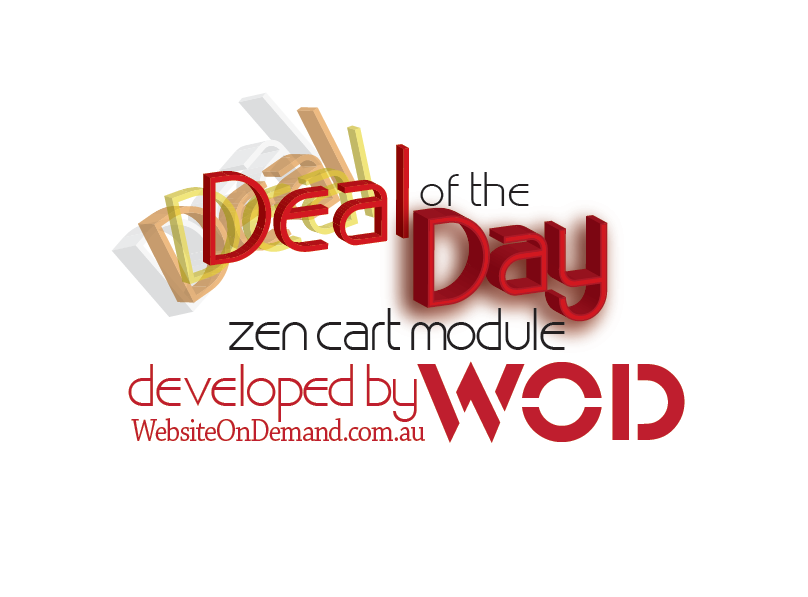 Deal of the Day logo was designed to brand a piece of software that come to complete marketing function of Zen Cart based websites. This logo design has a 3D approach. The "Deal" word is constructed in motion to suggest that if you do not take the action on this moment, the deal is off. The word "Day" is a 3D illustration in bold to stress deal availability.
This logo is a mix between 3D concept and flat text. The main colours used on this logo design are red and dark grey excepting the motion of "Deal" word. This motion is designed using different colours, different written tilt and different degree of transparency.
As part of branding the Website on Demand lettermark logo is part of this software "label" completed with website URL.
The font used with this logo is clean and crispy, easy to read. Different fonts are used for different elements of the logo. This fonts contrast is highlighting the developer name and website URL.
Colourful, spaciousness and dynamic, this logo is designed to be impactful and memorable in the mind's eye of viewers.
This logo is intended to be used for marketing proposes and to establish the intellectual property on this piece of software.