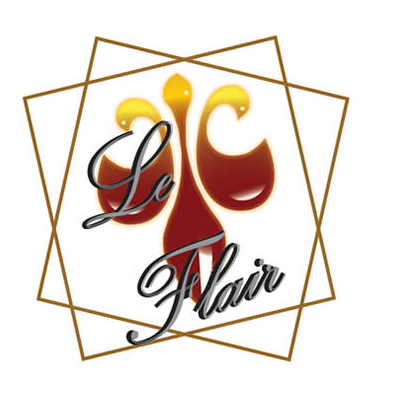 This logo design was drawn for an Australian company with French background. Le Flair aims to provide "expertise" in a market where many Australian and French people feel the absence of European grocery store.
The concept was inspired by the lily symbol as the historical symbol of France. The lily symbol is design with glossy appearance and its form was altered from the original by flipping it 180' and the linkage between petals and pestle is missing. The lily symbol is bordered by two diamond shapes positioned in different angles. Over the whole designs is layered the name of the company. Using a hand written font to bring harmony to the logo design, the company name is formed from two layers slightly unfazed to give spatiality through the two different colours: black on silver.
The warm colour of this logo is making us to remember about the soft chocolate.
The refinement of this logo design suggests the professionalism and authority in food flavors imported from regions of France and Europe.