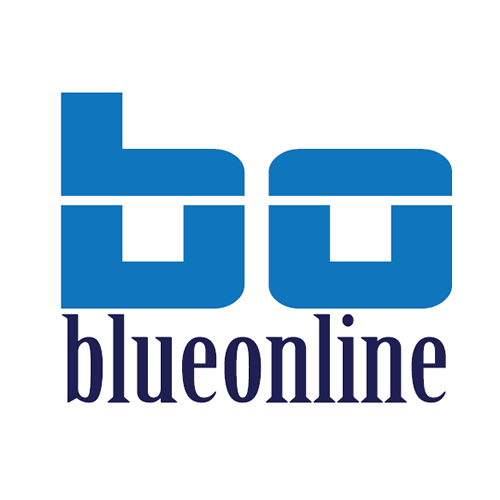 BlueOnline logo is a new logo design, as company rebranded their name and redesigned their website to give a completely new look and reinforce their position on the market as another stage of company development.This logo was designed as letter mark logo with the idea of bonding the name of the company and website in mind of audience.Main activity of BlueOnline is about selling cartridges of inks and toners for printers, as well as selling the printers themselves along with other office equipment and consumable. To be able to cover a big slice of the market, BlueOnline is promoting its products online. The concept of the company name itself is inspired by the classic colour of ink and the internet, becoming BlueOnline.
The square look gives versatility to this logo to be used as icon on any media. The logo design is clean and easy to read and blue colour of the logo is a symbol by itself.
Using initials in logo make the name of company to be easier to remember being very short. Along with the initials name BO the name of the company is always present to ensure that audience is not confused by initials.
This logo has versatility of being square, easy to be used as symbol, is short being easy for audience to remember just initials, is very clear through company name appearing under initials.